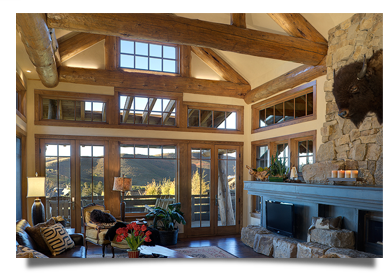 In the course of working with Swanepoel Painting over the past fourteen years, we have been fortunate to experience innovation, creativity and diligence directly alongside our greatest priority, which is quality. When we rightly believe that their most recent finish solutions were remarkable, Swanepoel Painting surprises us with further, creative...
Douglas M. DeChant, AIA, Principal
Read More »
QUALITY. PERSONAL TOUCH. CREATIVITY.
Swanepoel Painting has been working in the Vail Valley and surrounding ski areas for 19 years. True to our Dutch heritage, we've had a love affair with paint colors and creative finishes since our inception. In addition to being unique, we like to think of ourselves as a one-stop service that provides creative finishes using both new and old painting technologies and techniques. Swanepoel Painting prides itself on coming up with creative finishes, whether it be modern, clean, contemporary or old world. We also do it in a manner that keeps up with today's environmental expectations. You will find out when you work with Swanepoel Painting that quality comes first.
During your experience with Swanepoel Painting you can expect a truly inspirational painting experience where we are personally involved in creating your final masterpiece.